After the first delivery of a Tembo 4×4 ELV, the manufacturer of mining machines GHH announces that it has now also shipped the first LF-7 load haul dumper (LHD) to India.
The vehicle was shown at the Mining Expo in Kolkata in April. The exhibition is considered the largest of its kind in the country, with supra-regional importance due to its location in the far east.
After the event, GHH arranged the onward transport to the unnamed launch customer, who also ordered further machines.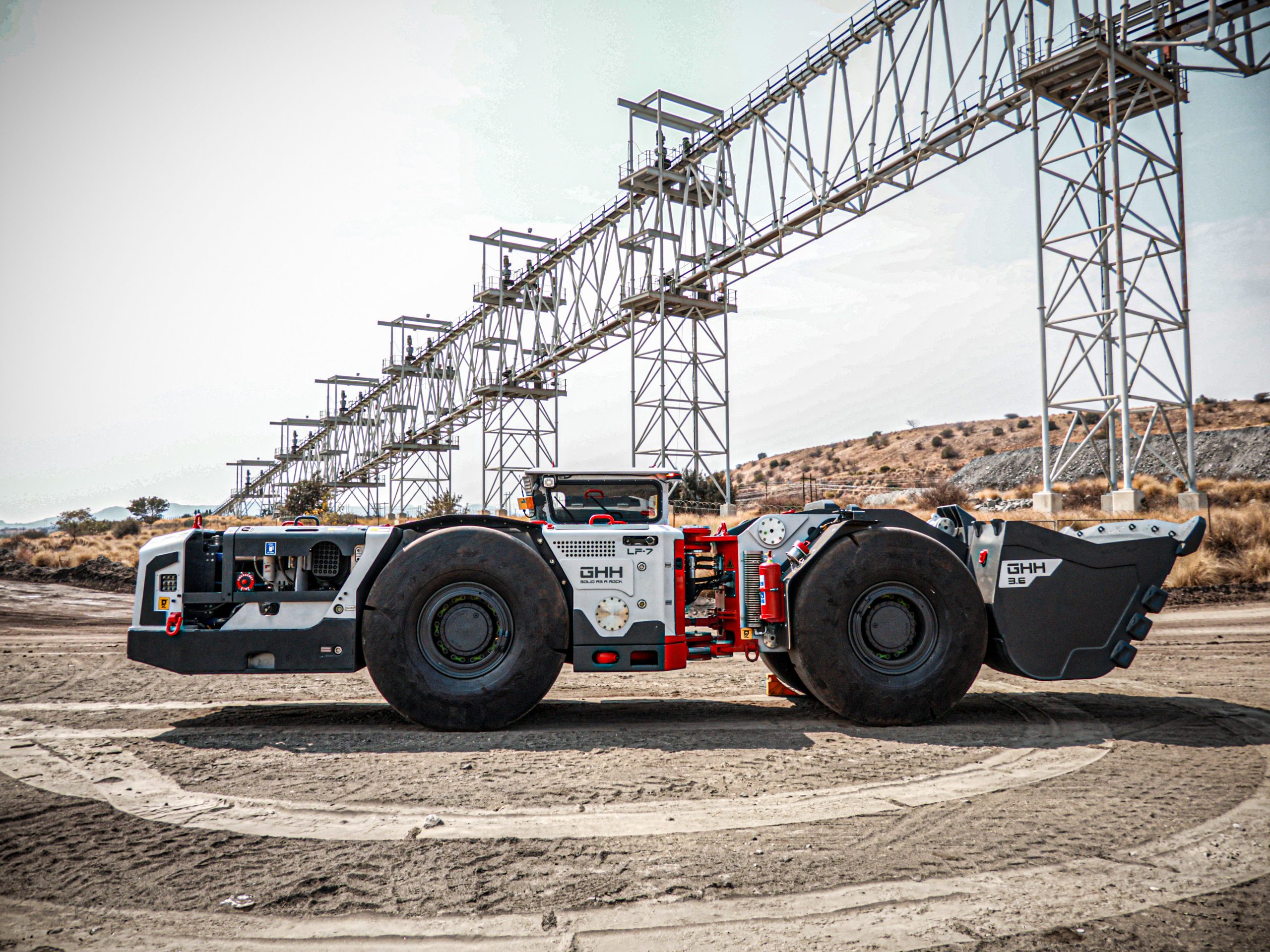 The previously delivered Tembo 4×4 is an electric multi-purpose Light duty vehicle based on Toyota. It is available in many versions ranging from a pickup truck to a passenger transporter (10 seats). The launch customer Hindustan Zinc celebrated it´s delivery when honouring India's 75 years of independence.
According to the manufacturer, the LF-7 currently offers the largest bucket, most powerful engine and best climb performance in its class.
The LHD carries 7 tonnes or 3.6 m3. It is 8.900 mm long in driving position, 2.240 mm wide at the bucket and 2.200 mm high at the cab when fully loaded. This makes the LF-7 suitable for narrow vein operations, too. The 18-tonne operating weight loader is powered by a 164 kW Cummins diesel engine and complies with Tier 3 and 4 and EU Stage 5 emissions standards.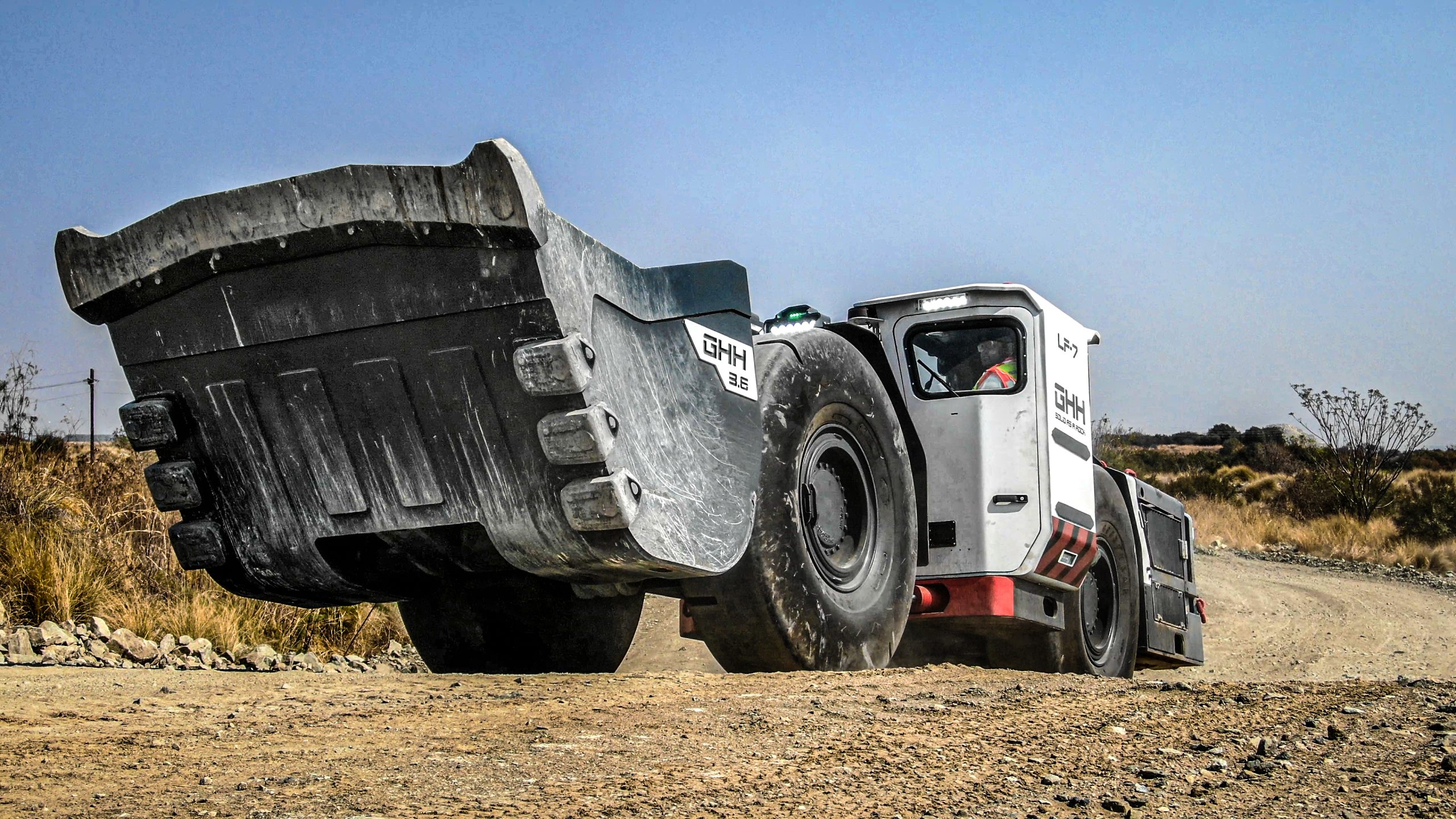 The manufacturer praises the robust frame and the well thought-out design, which should lead to low operating costs. One reason is the ease of maintenance. Vehicle data can be called up and evaluated via the "GHH InSiTE" software.
GHH offers LHD´s with payloads from 3 to 21 tonnes. Adding the large range of low profile loaders and  and electric loaders, GHH can be considered one of the market leaders in this segment. However, wheel loaders only make up a part of the overall offering: GHH is positioned as a specialist for everything that drives on wheels in the rock logistics industry. More at GHHrocks.com on the Internet.