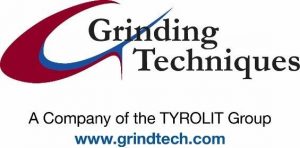 In the modern age of industrial innovation, it has become more important than ever to analyse the performance of every tool at your disposal. The margin between success and failure, profit or loss may be determined by the small differences in production times and costs we often take for granted. More often than not we do things the same way we have always done them, even though the parameters and environment we operate in have changed. Why spend four hours cutting and grinding to complete a job and get it ready for shipping when one hour will do?  Why wait another day to invoice a job that could have been delivered today?
Construction; In its most widely used context covers the processes involved in delivering buildings, infrastructure and industrial facilities, and associated activities through to the end of their life.  Construction also covers repairs and maintenance work, any works to expand, extend and improve the asset, and its eventual demolition, dismantling or decommissioning.  In general, there are three sectors of construction: buildings, infrastructure and industrial. Infrastructure, also called heavy civil or heavy engineering, includes large public works, dams, bridges, highways, railways, water or wastewater and utility distribution. Industrial construction includes offshore construction (mainly of energy installations), mining and quarrying, refineries, chemical processing, power generation, mills and manufacturing plants.
Today a wider variation of construction materials is being used than ever before. Some alloys are lighter, and or harder, more abrasion-and-impact resistant, while others tend to react better to sub-zero temperatures or prove more heat sensitive than ever before, the same can be said for the various concretes being used in the construction applications. These new age construction materials have been developed because the world we live in demands it.  Seldom do we stop and put some thought into the machining, grinding and finishing of the said alloys until that moment of truth arrives.  Luckily, our abrasive technology has developed at equally rapid rates. Manufacturing methods, bonding systems and mineral types have been evolving to keep up with the demands created by new modern innovative alloy introductions. At Grinding Techniques – a Tyrolit company, we are at the cutting edge of development and able to provide a solution for all your abrasive requirements.
When one looks at the new age of construction materials being developed, it has become increasingly evident that cutting and grinding of these materials will be and is already a serious challenge. Grinding has proven to be one of, if not the preferred method, of shaping these alloys. Abrasive manufacturers all over the world are gearing towards the grinding, shaping and machining of these alloys with a far greater success rate over that of the machine tool bit manufacturers. New innovative products being developed have brought grinding and machining times of certain components down from 4 to 6 hours per part, to less than 24 minutes per part.
The ability of cutting these new age products, on site or in a fabrication facility has become just as important.  Being able to cut quickly to save time while having a better life expectancy of the abrasive product, being able to cut with minimum material losses and more importantly being able to cut these products safely is at the forefront of Grinding Techniques development plans.
The SUPERFLEX Ceramic range of grinding tools are developed for rapid and accurate cool grinding on specialised alloy castings in excess of 700HBR. When comparing to conventional abrasive tools, the results are almost incomparable. Grinding times on these hard materials have been reduced by more than 66%, and as a result of the  shortened grinding times, heat being generated through friction is lessened by significant proportions with noticeable cost saving as a result. Scrap rates as a direct result of heat cracks are now something of the past.
Choosing the correct tool for the job is critical, as great as the ceramic-based grinding range is, it is best used on Chrome and abrasion resistant materials and does not provide the same performance level on material such as cast iron, sg irons, manganese and steel foundries.  So, which is the best product to grind with, and what about the correct cutting disc?  Is the industry more in need of thin line cutting discs or more conventional cutting discs?  Where does one really begin in choosing the most appropriate tool for the construction industry and all the new age materials being used in the industry?  It starts by challenging yourself to achieve a more desirable result and produce a better end product at a satisfactory cost level for the specific application.
Factors to consider should include answers to questions like – Do you need faster grinding times with less of a bottleneck in your fettling bay, lower grinding costs per component, reduced machine-or-replacement costs or better aesthetic finishing. By selecting the correct abrasive type, all of them or at least a combination of them is possible.
Grinding Techniques – a Tyrolit company, offers a comprehensive range of abrasives geared towards achieving your required optimum result. With more than 100 years of manufacturing experience behind us, we are more than willing to conduct trials, assist with application optimisation, and work along-side you to tailor make a solution that attains your required result. Our comprehensive product offering uniquely qualifies us to assist in optimising your foundry requirements and making the correct tool choice.
For more information on solutions and products customised for the Mining Industry, please contact us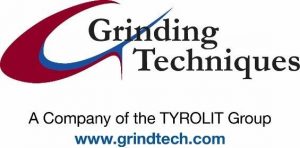 +27 11 271 6400 |+27 60 550 2354| info@grindingtech.com | www.grindtech.com