Tips for Improving Fuel Efficiency and Equipment Performance While Increasing Bottom-Line Profits
In the mining industry, equipment is under constant operation and often runs at infrequent speeds and intensity. Other days, equipment may be idle for longer periods of time. These varying conditions take a toll on mining businesses, their equipment and their bottom-line profits. Industrial Sustainability Group (ISG), manufacturer of Fuel Ox® and Infinity Lube™ products, helps mining companies and heavy equipment operators improve their fuel efficiency, operating life and performance of their equipment, saving businesses valuable time and money.
"Our customers are always looking for ways to save money, but now more than ever, every dollar saved to the bottom line counts," said Rand Taylor, CEO and co-founder of ISG. "Our Fuel Ox® and Infinity Lube™ products assist customers with better fuel economy, enhanced equipment efficiencies, extended equipment and oil life, reduced maintenance downtime and emissions. Our products are also eco-friendly making them safe for the environment."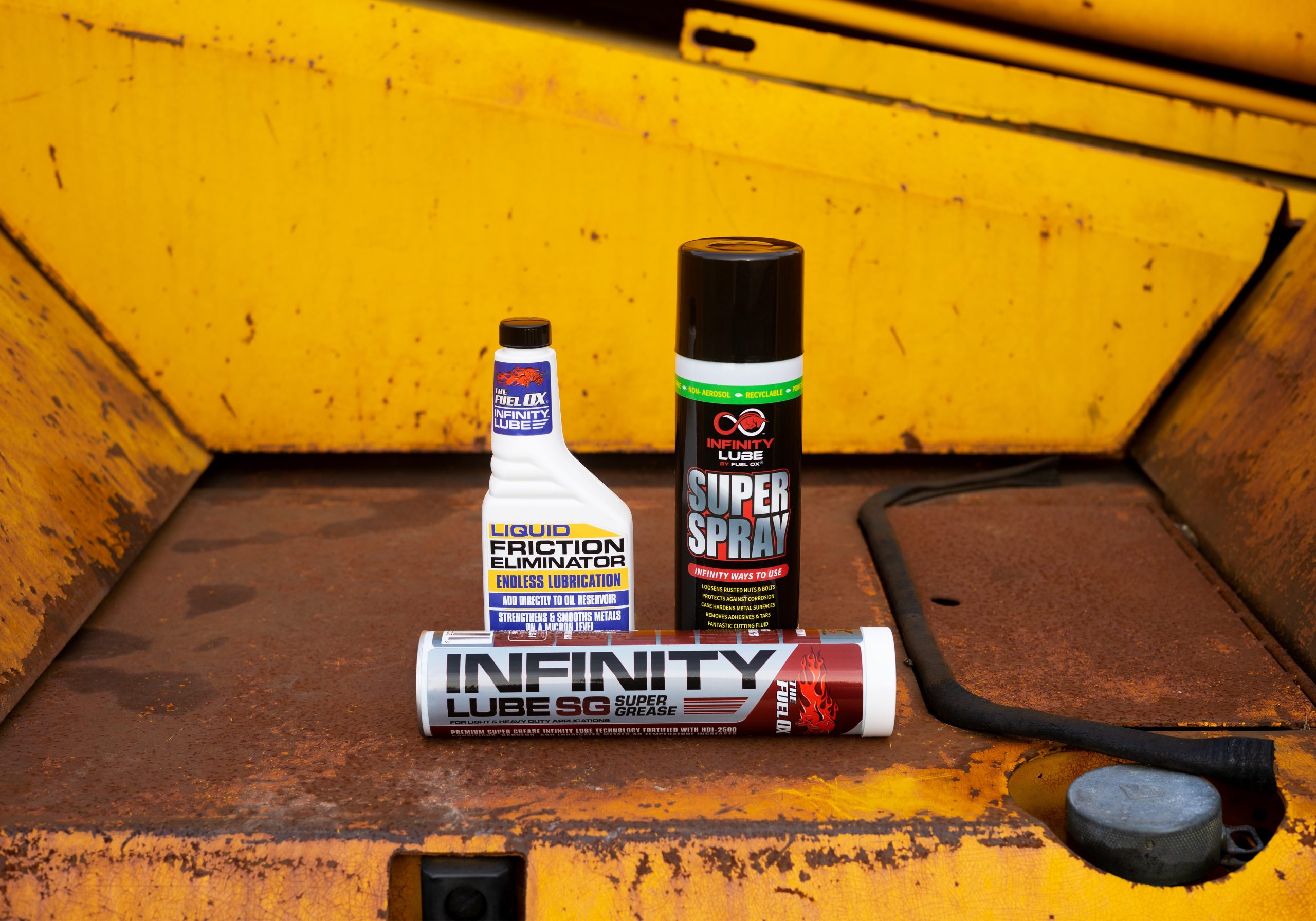 Fuel Ox® with Combustion Catalyst™ provides a cleaner more efficient burn and lowers the combustion point of fuel allowing it to burn at a longer rate. The result? A cleaner and more productive combustion of your fuel that increases power and engine responsiveness as well as providing fuel efficiency by about 5-10%, all while reducing  exhaust emissions. For some large mining operations, this fuel savings could equal millions of dollars saved each month. Additionally, Fuel Ox is 100% soluble in all petroleum-based fuels. It contains additives that remove water, protect against carbon build-up on engine parts, disperse sludge, prevent tank and engine corrosion while protecting fuel from degrading for up to two years.
Lubricants also make a big difference in the life expectancy of mining equipment. Using a premium, toxin free, plant-based lubricant can add 700% more protection from daily wear, as well as improve the surface of metal. Fuel Ox Infinity Lube conditions the metal itself and creates a barrier that smooths then hardens the metal, in addition to cleaning the existing carbon from equipment friction points. Infinity Lube also creates an ionic charge that causes the metal to repel each other, much like two magnets with the same polarity. This reduces drag, friction, operating temperatures and daily wear. Infinity Lube extends the life of equipment and significantly reduces downtime and operating costs.
"By using Fuel Ox Combustion Catalyst and Infinity Lube products, businesses are not just saving 5-10% in fuel, they are also extending the life of their equipment while greatly reducing downtime and the need for replacement parts. As a result, they are seeing a huge decrease in overall equipment and operating costs," Taylor continued. "Our products reduce fossil fuel consumption, the release of toxic chemicals and extend  interval times between routine maintenance, all of which extends the lifetime of critical mining equipment. These products add up to real savings for a business' bottom line."
For more information, visit www.FuelOx.com.