BASF and MAN Energy Solutions have entered into a strategic partnership to construct one of the world's largest heat pumps at the BASF site in Ludwigshafen, Germany.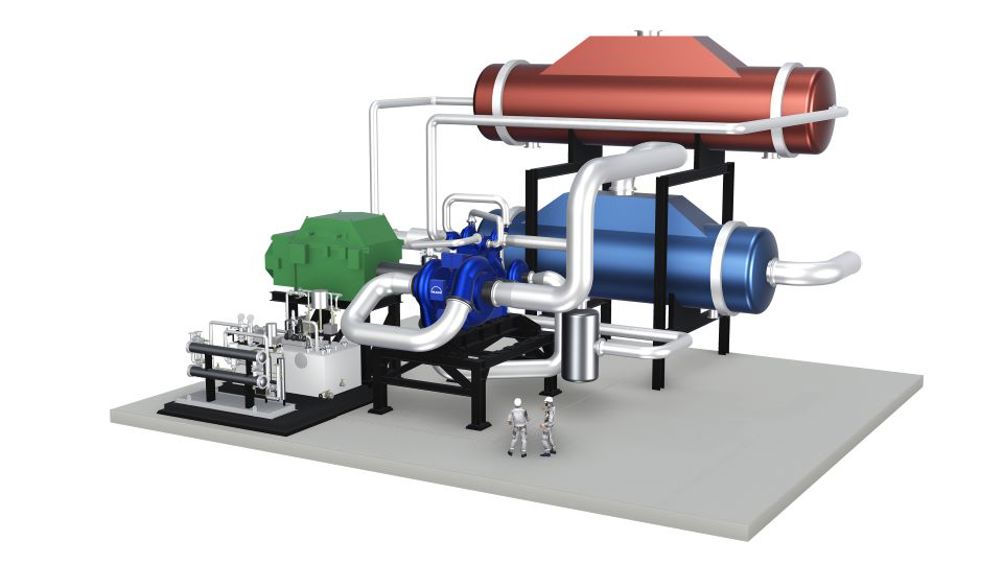 The planned industrial-scale heat pump will enable production of steam using electricity from renewable energy, taking waste heat from the cooling water system at BASF as a source of thermal energy. The residual heat in the water will be processed using compression to produce steam that will be fed into the site's steam network.
By integrating the planned heat pump into the BASF site's production infrastructure, up to 150 metric tons of steam can be produced per hour, equivalent to a thermal output of 120 megawatts. The project could reduce CO2 emissions at the site by up to 390,000 metric tons per year. At the same time, it would make the cooling water system more efficient and less dependent on climate and weather conditions.
The project partners are conducting a feasibility study that is expected to be completed by the end of 2022.
With this project, the two partners want to gain experience in the integration and operation of industrial-scale heat pumps and pave the way for the standardization and deployment of the technology at other sites.
"In Ludwigshafen, we are testing and developing several technologies and alternative processes to replace fossil fuels – this includes the electrical production of steam," said Dr Uwe Liebelt, president European Verbund Sites at BASF SE. "Protecting the climate means not only avoiding greenhouse gas emissions but also using energy sustainably – industrial heat pumps enable both. In the future, they will be an essential part of the sustainable energy infrastructure at the Ludwigshafen site."
BASF has set itself the goal of achieving net zero CO2 emissions by 2050.
"In the medium term, we want to reduce our CO2 emissions by 25% by 2030. The use of technologies such as large heat pumps, which already exist and can be scaled up to industrial size, brings us a lot closer to this goal," said Dr Martin Brudermüller, chairman of the board of executive directors of BASF SE.
Dr Uwe Lauber, CEO of MAN Energy Solutions SE, said: "Space heating and process heat account for around one-third of German greenhouse gas emissions. Together with BASF, we want to address this significant lever with an innovative solution. We are convinced that our heat pump solution can make a decisive contribution to a climate-friendly supply of steam at the Ludwigshafen site."