West African firm Golden Rim Resources has signed a binding agreement to divest its Kouri and Babonga gold projects in Burkina Faso, to Burkinabé mining company Baor, in a $15.5m deal.
Baor will acquire a 100% stake in Golden Rim's Burkina Faso subsidiary company that owns the Kouri and Babonga assets.
In exchange, Baor will make a cash payment to Golden Rim in four stages, with the first $600,000 due within 15 business days followed by the second $5.4m due within 30 days.
Sponsored Article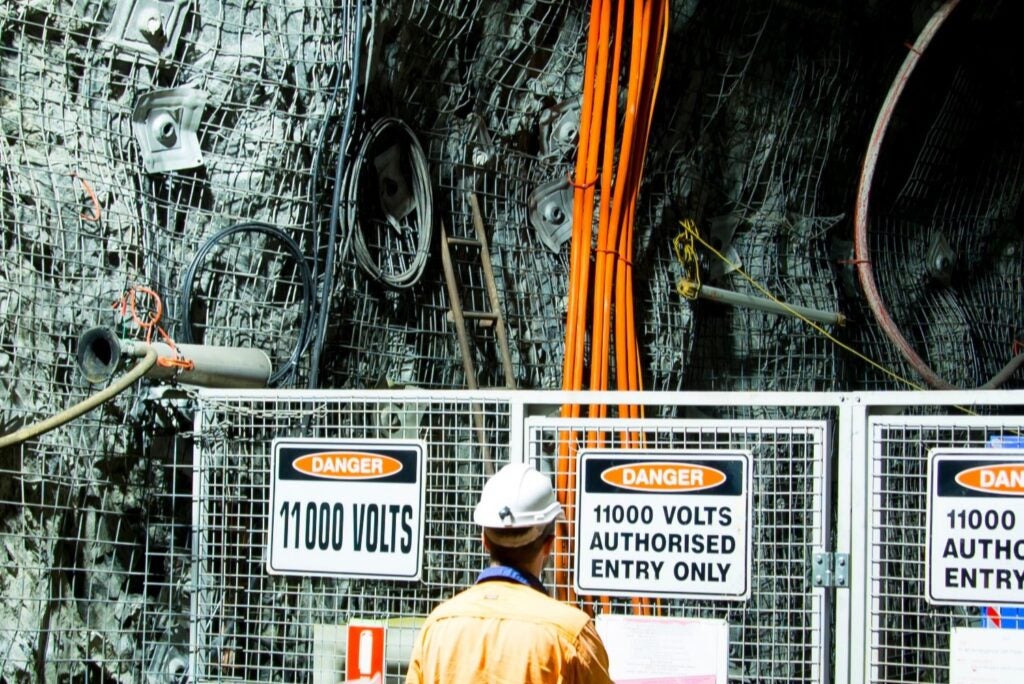 The vast majority of mines globally have been using diesel-powered machinery, but electric vehicles are gaining ground owing to concerns around CO2 emissions.
In a 2019 Globaldata report on 'De-dieselisation' of vehicles, (caused by the under-reporting of CO2 emissions by some car brands), analysts noted that manufacturers across the world had been forced to ramp up their efforts towards battery- and hydrogen fuel cell-powered vehicles.
The many and varied factors driving the change to electric mobility include global net-zero targets and strict CO2 emissions standards based on climate change concerns, the…
An additional $6m payment will be made within six months while the final tranche of $3.5m will be made within one year from the signing of the deal.
Golden Rim managing director Craig Mackay said: "While we have been focused on our transformational new Kada oxide gold project in Guinea, our projects in Burkina Faso have been sitting on the backburner and are attracting little market value.
"With a resource base of 2Moz gold and extensive upside, the Burkina assets offer an exciting opportunity for an emerging Burkinabé mining company, such as BAOR SARL, and we wish the company much success with its plans."
Proceeds from the sale of non-core Burkina Faso gold assets will be used by Golden Rim to advance its Kada Gold Project in the central Siguiri Basin in Guinea.
The Kada advanced gold project, which was previously explored by Newmont from 2007 to 2012, comprises two exploration permits, including Kada and Bamfele.
Sponsored Article
Cutover CEO Ky Nichol on how time with NASA and the European Space Agency inspired a mission control station for enterprises executing complex business processes.When Ky Nichol founded Cutover in 2014, his transition to tech CEO may have seemed like an unlikely change of course. Formerly a space exploration scientist, Nichol had started his career at NASA and the European Space Agency, developing mathematical models for micrometeorite craters and leading work on the International Space Station.
After some time as a tech consultant, Nichol decided to bring his space experience to bear in the fintech world. Together with an experienced group of co-founders, he quit his job, put down some savings, and developed a prototype for what would become Cutover.
Mackay added: "With the sale funds from these projects, we can accelerate our activities at Kada and ensure aggressive drilling and exploration to build our resource base without further dilutionary capital raising for the foreseeable future."
According to Golden Rim, several high-grade gold shoots were identified at the Kouri project, which has indicated and inferred mineral resource of 50Mt at 1.3g/t gold for 2Moz.
Located 41km north-east of Kouri on the same greenstone belt, the Babonga project covers an area of 77km².