Abrasives manufacturer PFERD-South Africa expects South Africa's manufacturing sector to increase the uptake of high-quality products and its training during 2022 as companies look to improve productivity and efficiencies to offset rising costs.
The International Monetary Fund (IMF) forecasts that sub-Saharan Africa's economy will grow by a further 3.8% during 2022 (2021 saw economic growth of 3.7%) after the sharp decline of 2020.
The IMF attributes the growth to improvement in global trade and commodity prices as well as favourable harvests that helped lift agricultural production.
Commodity prices have surpassed pre-pandemic levels. Metals such as copper, cobalt, lead, manganese, nickel and zinc have surged over the past year and global prices for food commodities like coffee, sugar and wheat have reached record highs.
Other efforts to help get the region back on track include increasing manufacturing capacity as well as numerous construction projects including the building of standard gauge railways in the East African region to enhance intra-regional trade.
"If the region has learnt anything the past two years, it is to reduce their reliance on imports. Supply chain disruptions affected thousands of businesses worldwide and there was not much business could do about it. Local manufacturing is key to taking back some control," explains Dennis Phillips, National Sales Manager at PFERD-South Africa.
As the sector rebounds, manufacturing businesses are optimising their operations by improving efficiency as a means to save money. We have noticed an increased demand for high-quality products primarily because a buy cheap, use, discard and replace strategy is not sustainable; not in the current economic climate," says Phillips.
A sustainable money-saving strategy for the manufacturing sector includes the use of quality products. Phillips explains, "One simply gets more work done with a premium product than multiple cheaper alternatives".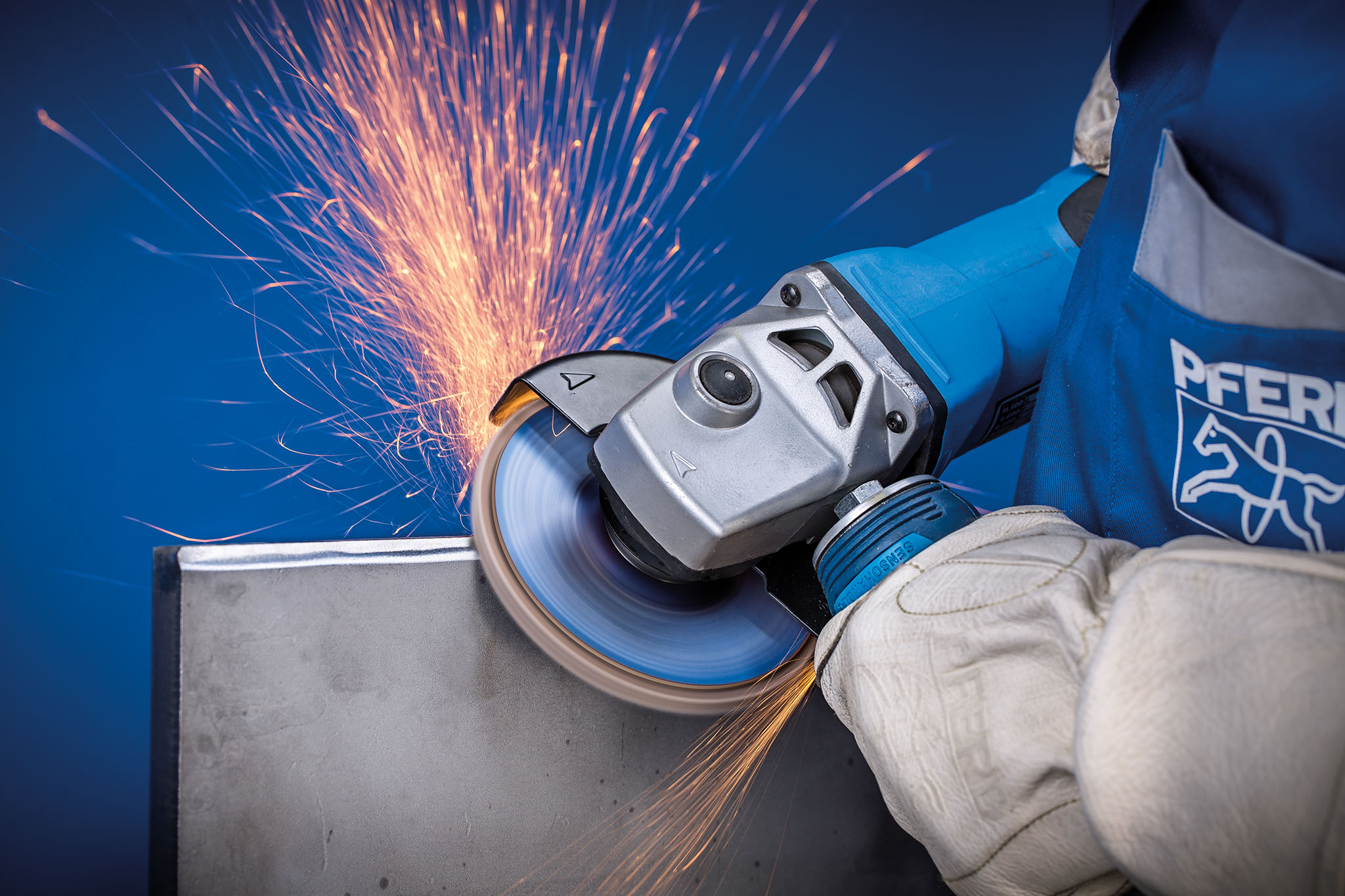 Train to Succeed
Ensuring staff are properly trained is vital for future success because operators who possess the technical knowledge of how tools, tool drives and materials interact with each other, can use it to improve the quality of their work.
"It is in a company's best interest to train their staff to further enhance their day-to-day operations. Individuals responsible for upskilling their company's staff can attend training at the PFERDAcademy and return to their company to train their staff in-house," explains Phillips.
Customers from across the African continent, who cannot attend training at the PFERDAcademy based in Kempton Park, can receive training thanks to the improvements PFERD made to their e-learning offering.
Training leads to Safe Work Practises
PFERD, a founding member of the Organisation for the Safety of Abrasives, always place top priority on safety—they subject all their products to rigorous testing to ensure the supply of safe, high-quality abrasives.

Their training on the correct handling and application of cutting and grinding machines as well as consumables, empowers operators to recognise unsafe work practices and immediately correct behaviour.
"Safety in the workplace is not solely the responsibility of a company's Safety Officer—it is a team effort that requires all players to know the rules, states Phillips, adding that the longevity of equipment also improves when it is used safely and efficiently".
Companies then benefit from reduced equipment bills, as it requires less frequent replacing. Safe work practices reduce injuries, leading to reduced operator downtime and ultimately increasing productivity.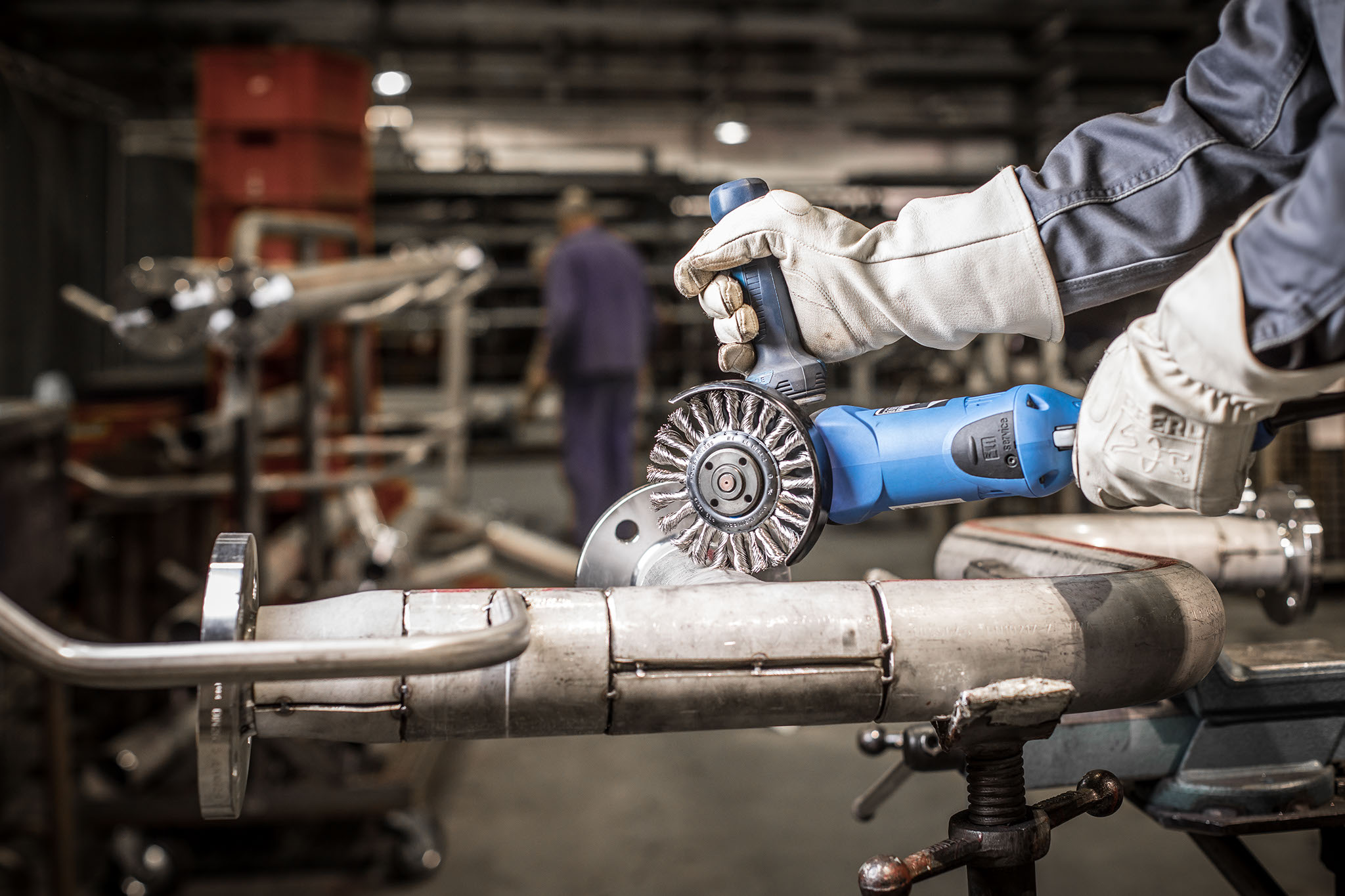 ACTIROX, a Superior Ceramic Abrasive
"Ceramic abrasives continue to increase in popularity because it significantly increases productivity while leaving high-quality surfaces finishes.
Renowned for their high grinding performance and longer lifespan, ceramics improve economic efficiency and it is a trend we expect to continue," says Phillips.
The need for increased productivity and efficiency has seen PFERD introduce their ACTIROX ceramic abrasive belts and fibre discs.
ACTIROX abrasives grind extremely fast thereby significantly reducing the processing time for tasks such as stock removal and descaling. Importantly, operators only need to apply low to medium contact pressure—ultimately increasing operator comfort.
The aggressive stock removal rate is thanks to precision-shaped triangular abrasive grains and their self-sharpening ability. The ceramic grain breaks down in a controlled manner, exposing a new sharp cutting edge with each break.
Ceramic abrasives are highly suitable for work on stainless steel (INOX) thanks to their cool grinding ability. However, ACTIROX features a special topcoat allowing the belts and fibre discs to grind even cooler, effectively eliminating heat discolouration and the need for further rework.
PFERD's team of Application Specialists can help businesses optimise their operations through on-site application assessments and the testing of possible solutions.
"Based on the application and the customer's individual needs, our Application Specialists can provide guidance on the optimum product and machine combination to ensure the ideal and most cost-effective solution," says Phillips.
For additional information, or to arrange an on-site product evaluation, please contact PFERD South Africa on:
Tel                          : +27 11 230 4000
E-Mail                   : info@pferd.co.za / sales@pferd.co.za
Website               : www.pferd.com