At FeuerTrutz 2022 in Nuremberg on June 29 and 30, WAGNER will be presenting its fire protection solutions, which are used worldwide in areas such as warehouses/logistics, data centers or museums, and archives.
Among other things, the expert relies on active fire prevention with oxygen reduction. Visitors can experience how this system works live at the booth. In addition, Matthias Dorsch, Head of Market Solution Management, will be speaking at the expert forum "BIM goes Fire Protection" on June 30 about "BIM in-plant fire protection: from theory to practice".
OxyReduct® System
Oxygen reduction as an effective fire protection solution: This is how WAGNER ensures extra safety for customers all over the world.
The OxyReduct® system is used for active fire prevention in combination with early fire detection. The plant manufacturer will be demonstrating exactly how oxygen reduction works live at Booth 317 in Hall 4A from June 29 to 30, 2022. Visitors can experience fire behavior in an oxygen-reduced atmosphere in an OxyReduct® booth.
TITANUS® Air Sampling Smoke Detectors
Another focus at the WAGNER booth is the earliest possible fire detection with TITANUS® air sampling smoke detectors, which form the basis of every individual solution.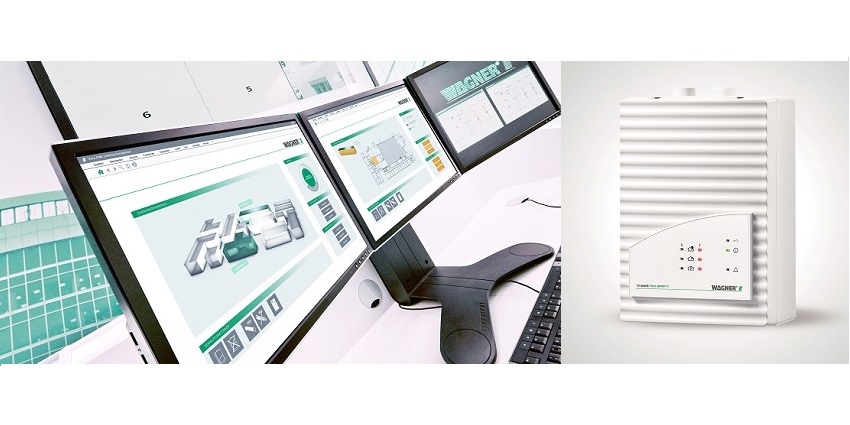 The experts will also present on-site where modern gas extinguishing systems are used and how the VisuLAN® organization and hazard management system controls and centrally maps a wide range of safety-relevant systems.
Holistic Fire Protection Solution
Our customers receive an individual and efficient solution with systems for active fire prevention"
"We offer fire protection as a holistic solution. Trendsetting. Worldwide. Our fire protection solutions are always based on the individual analysis of the risks prevailing in the protected area as well as the customer's protection goals," says Dipl.-Ing. Steffen Springer, Managing Director, WAGNER Group GmbH.
"Regardless of whether it is a small archive or a huge high-bay warehouse: Our customers receive an individual and efficient solution with systems for active fire prevention or firefighting in combination with early fire detection."
BIM Goes Fire Protection Forum
With a global network of locations and strong partners, the Hanover-based company offers better solutions in fire protection all over the world and can draw on a broad reference portfolio. The professional exchange will also not be neglected at Germany's largest trade fair for plant engineering fire protection.
At the specialist forum "BIM goes Fire Protection" on June 30, Matthias Dorsch, Division Manager of Market Solution Management at WAGNER, will speak about "BIM in plant engineering fire protection: from theory to practice."